This little gizmo is amazing. It's a frame for the number plate that retracts backwards as a result of wind force above 110km/h.
It is made of 304 grade stainless steel to withstand corrosion and all the mounting holes are exactly as per the R34 bumper. There is absolutely no need to modify any brackets whatsoever.
I bought this from Japan and are selling it off coz I've changed to a smaller number plate thus have no use for this.
I have 2 units of it. One is used

(ER34 bumper)

and the other is brand new

(BNR34 bumper)

.
Email me at eujin[at]hotmail[dot]com if you're keen.

:)
Pic 1: Used ER34 retractable number plate frame/bracket
Pic 2: Brand new BNR34 retractable number plate frame/bracket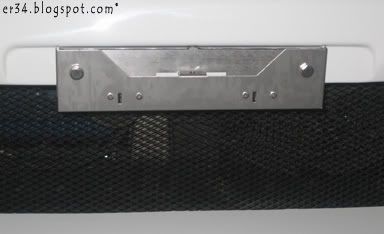 Pic 3: Mounted onto bumper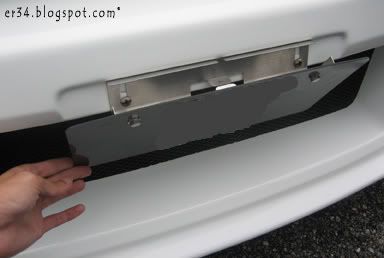 Pic 4: Number plate begins to retracts (Simulation)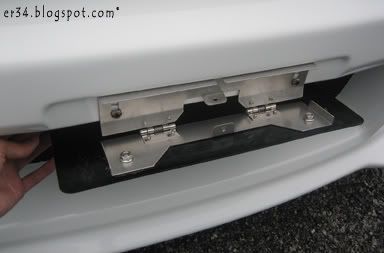 Pic 5: Number plate fully retracts (Simulation)