Half-cuts of the ER34 are extremely hard to find. The vehicle is still very much popular in Japan and if there's any half-cuts, it'll probably go to Australia, New Zealand or United Kingdom where they can afford to pay higher prices for it.

Well, I chanced upon a unit recently with some nice parts in it. The half-cut I found has:-

1) Aluminium radiator
2) Silicone radiator hoses
3) Nismo radiator cap
4) Apexi bubble tank
5) Blitz oil cooler with oil filter relocation kit
6) Blitz LM intercooler kit
7) Blitz SUS power core type LM air filter
8) Apexi N1 coilovers
9) Nismo tension rods

I am interested in a few of the items but too bad, the owner of the half-cut isn't particularly interested in taking off parts from the unit. Everything will go as a whole for a cool asking price of RM 15,000 (USD 4,440). :O
Here are some pictures of it....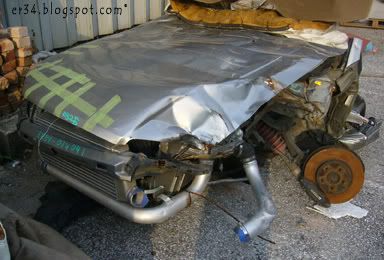 Pic 1: The ER34 half-cut. It was involved in a front end side collision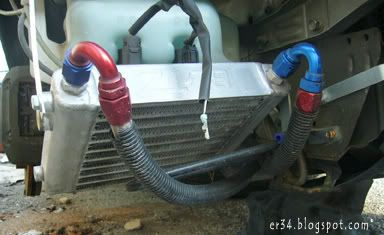 Pic 2: Blitz Oil Cooler. Love the side mount. Should have ordered this instead of my GReddy/Trust one.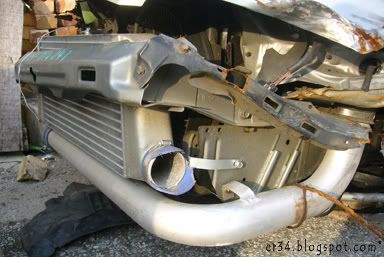 Pic 3: Blitz LM front mount intercooler. One of the intercooler pipe and silicone hose is torn from the accident.
Pic 4: Engine bay. Note the aluminium radiator, silicone radiator hoses, apexi bubble tank with Nismo radiator cap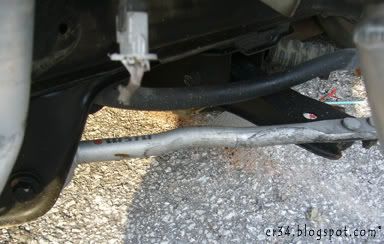 Pic 5: Nismo tension rods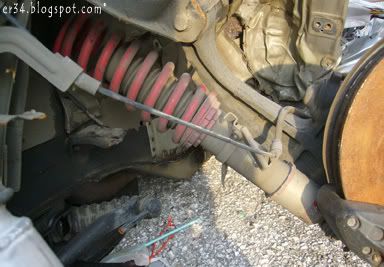 Pic 6: Apexi N1 coilovers