The ER34 oil temperature was running kinda high on prolonged high speed runs and also on enthusiastic driving with constant high revs. An oil cooler kit was one of the top priorities on my to-do list when I got the ER34. I have been clocking about 115 degrees Celsius on my 180km/h runs along the highways (yea speed are still limited until I fix my brakes!) and also on 'enthusiastic' drives along the local hill roads.

Overheated engine oil (which lubricates and cools the engine) has adverse effects as the temperature rises. Its efficiency decreases and breaks down the engine internals. Unless the temperature is properly managed, not only the engine oil breaks down faster, it is also a contributing cause of engine failure/blows.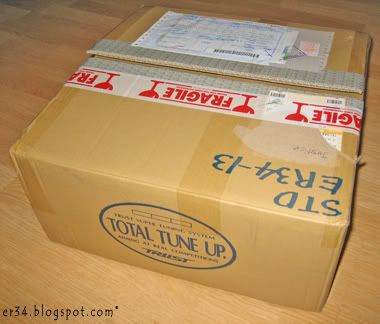 Pic 1: The package via EMS from Japan.
Pic 2: Inside the package has two more boxes. The left box houses the cooler and the right box has all the hoses and fittings inside.
Pic 3: Errr....ok. I will not use it on the street. :P
I ordered the Trust/GReddy Oil Cooler Kit direct from Japan via air freight and it arrived last Friday. It got detained in Malaysian Customs and I only got to clear it out today. Why a week later? Well I was away from the country in
Hatyai
, Thailand for a couple of days; and it's the
Chinese New Year
week for God's Sake!!!

Speaking of Hatyai, boy did I had fun there. Chinese New Year celebration over there was splendid. They had dragon dance and lion dance along the main streets EVERY evening accompanied by deafening firecrackers. Later at night, fireworks lights up the sky. Can't say the same about our dear old Kuala Lumpur. Why is it that I'm beginning to like every other place I go to except where I am now? Sigh.......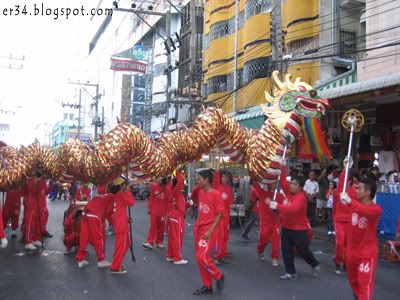 Pic 4: Dragon dance along the streets of Hatyai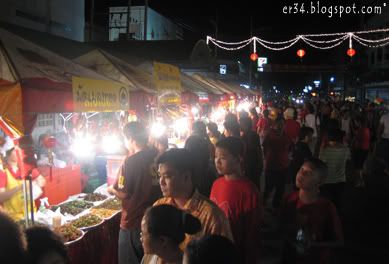 Pic 5: Chinese New Year night markets with lots of yummy food for sale. Heck they even sells fried insects. Nope, did not try 'em. :P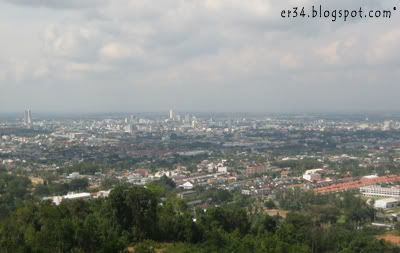 Oh darn, SORRY strayed off topic a wee bit....

So ANYWAY, if you are wondering about taxes from Customs, well lets say I got that covered. Hehehehe :)
The Trust/GReddy Oil Cooler helps to maintain the engine oil temperature which is stabilized with high heat dissipation characteristics of the oil cooler design and lower pressure loss. The Kit comes with the below:-
Trust/GReddy Oil Cooler Kit (NS1310G / Part No. 12024629)
1) 1 X 13 rows Trust oil cooler
2) 2 X EARL'S steel braided hoses with EARL'S fittings
3) 1 X Plastic heat shealth
4) 1 X GREX sandwich block
5) 3 X Mounting brackets
6) 5 X Nuts
7) 4 X Oil seals / o-rings
8) 4 X Zip ties
9) 9 X Bolt and nuts
10) 1 X Instruction manual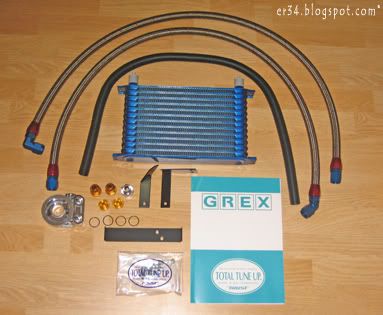 Pic 7: Trust/GReddy Oil Cooler Kit
The best part is the steel braided hoses and its fittings. It's from
EARL's
, EARL'S is the supplier of high-quality military aircraft specification hoses and fittings that supplies to a spectrum of motorsport including F1, F3, A1GP, Indy, Touring Car, British Superbike, Sidecar and World Rally teams. In short, quality motorsports proven stuffs.
Pic 8: EARL'S hoses and fittings with a plastic heat shealth

The sandwich block has a built in termostat to open/close the valve that leads to the oil cooler depending on temperature. If and when the engine oil is cold, the valve will close and engine oils will NOT flow to the oil cooler. It will re-open only when the temperature rises. Excellent! Wish I had one of those last time when I used to ran an ATF cooler on my previous ride, Project 8110.
Pic 10: GREX sandwich block

The Trust/GReddy Oil Cooler Kit measures 299mm X 185.4mm X 50mm and are mounted right in front of the radiator behind the front bumper. It will sit flush near the drivers side headlights. It has 13 rows as opposed to the other alternative of a 10 rows version. Well I figure 3 more rows would be better isn't it? Well no harm to be on the extra precaution side eh? :P
Pic 11: Trust 13 rows oil cooler

I'm expecting my oil temperature to hover around 90 degrees Celsius even on all out hard driving after the installation. Actually I have also considered other alternatives before deciding on this unit. Among them are the HKS Oil Cooler Kit (Part No. 15004-AN008) and ASR Inductive Ceramic Coated Oil Cooler.
But at the end, nothing compares to the Trust/GReddy Oil Cooler Kit. :P
Pic 12: Nuts and o-rings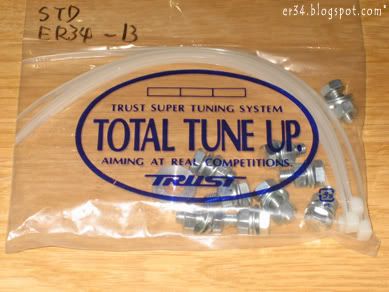 Pic 13: Nuts and bolts & zip ties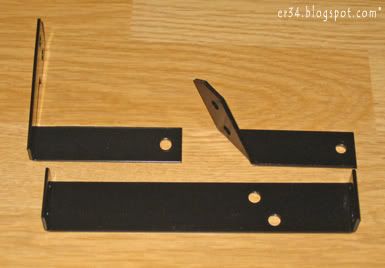 Pic 14: Mounting brackets