Pic 1: R-Spec Turbo Timer on the ER34
The ER34 comes with a R Spec Auto Turbo Timer
that worked really well except that at times I can't figure out the full functionality of it due to not having a manual and unable to source one online as well.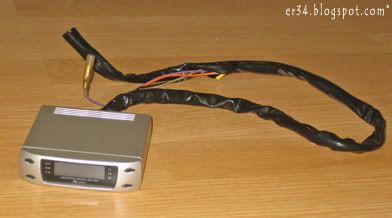 Pic 2: R-Spec Turbo Timer removed
Well since I have a HKS Turbo Timer Type 1 lying around in my parts bin, why not use that? This unit was removed from my previous ride (
Project 8110
) and I loved its functionality. Below are the specifications of it.
Pic 3: HKS Turbo Timer Type 1

HKS Turbo Timer Type 1 Specifications
Auto / user preset Turbo Timer
Speed Meter / Speed Peak Hold
Speed WarningRPM speed meter / RPM Peak Hold
2 stage RPM warning with shift light and audible beep
Quarter Mile Time (Section Time) / Acceleration Interval Calculation
- 0-100m, 0-200m, 0-400m, 0-100km/h, 0-150km/h, 0-200km/h, 50-100km/h, 100-150km/h
Stopwatch / Lap Timer
Battery Voltage / Voltage warning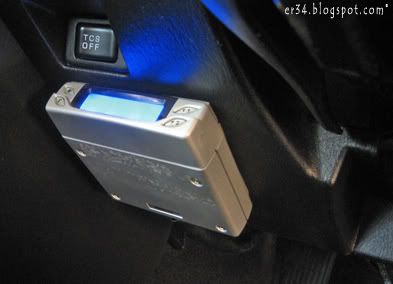 Pic 4: HKS Turbo Timer Type 1 'living' below the TCS button

Got the R Spec unit removed and installed the HKS Turbo Timer Type 1 in the ER34 with much satisfaction. I placed it below the steering column just right underneath the TCS ON/OFF button. Everything worked well and dialed in my settings for my 2 stage shift warning. The funny thing is that the auto turbo timer function seems to idle the car for a waaaaay shorter time as compared to the R Spec unit.

Hmmmm.....perhaps I'll just fixed it to 60 seconds and leave it as it is.