Well the new year of 2007 brings to me new excitements in the way I approach driving enjoyment - just like a couple of years ago during Project 8110. :)
I had slowed down tremendously for the past two years or so....
BUT
now, with the ER34, guess I can safely say I'm back to incorporate my weekends with 'drives'. Well, after some thought, I came up with a name for it and decided on
"Drive It Like You Stole It"
or DILYSI for short.
:P

Anyway, the very first DILYSI for 2007 was none other than up my favorite route, Frasiers Hill.
For this drive, there were 2 ER34, 1 WRX Sti Ver.8 V Limited, 1 SGTi, 1 RX-8 and a dorifto HCR32. The usual route was taken, that is:-
Batu Caves - Ulu Yam - Kuala Kubu Baru - Batang Kali - The Gap - Frasiers Hill

We pushed off at 7:30am sharp on a fine Saturday morning on 10th February 2007. This is a first time I'm organizing a morning drive on a Saturday. Guess it throws the term 'Sunday Drive' out the window. Hahaha....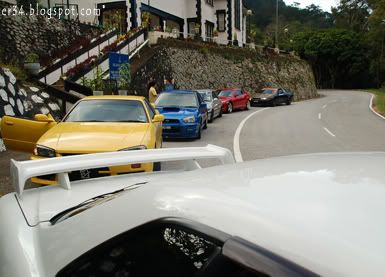 Pic 1: First RV point, The Gap Rest House

Anyway, the traffic was surprisingly just as scarce as a typical Sunday morning.

Excellent!!!
Billy in his RX-8 was a first timer in this sort of drives thus we started out on a slightly slower pace than usual. The pace was gradually picked up and think we were doing about 8th tenth on most stretches up Frasiers. Ariff was having fun doing some drifts going up hill as well.
Pic 2: The trek

It was interesting to have our dear friend Mun Kit in his SGTi keeping up to pace (and giving them a run for their money!) with the more powerful cars. As Billy says, the car is not important; it's the person behind the steering wheel. Totally agreed!

There were however some casualties. Jason's Sti had its check engine light on, Ariff's HCR32 had a 'stuck' throttle body, any my navigator vomited quite a bit. :P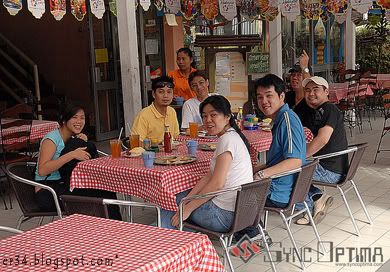 Pic 3: Breakfast in Frasiers Hill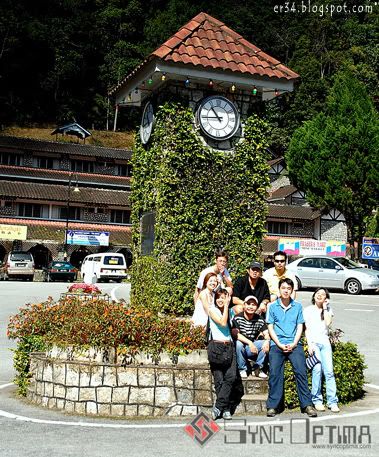 Pic 4: 10:45am and it's time to head downhill
Thanks for the great drive guys and gals. Those that pull out last minute due to work commitments, ensure you are available for the next DILYSI #02! It will be to
Kuala Kelawang
,
Negeri Sembilan via the trunk roads.
Stay tuned for it after Chinese New Year.
Can't wait ....................
More pics below:-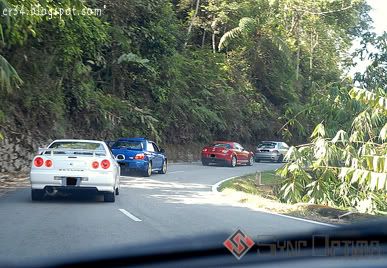 Pic 5: Touge roads are fun!!
Pic 6: HCR32 charging downhill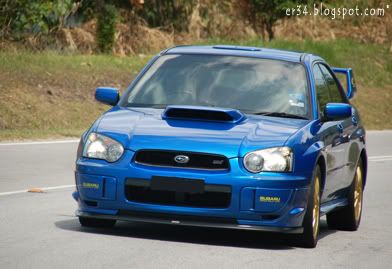 Pic 7: Sti Ver. 8 in its natural habitat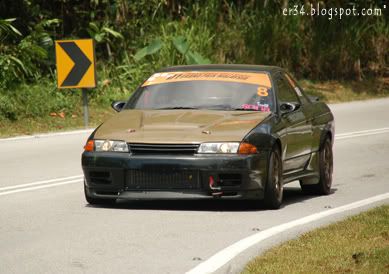 Pic 8: HCR32 when its not sideways. LOL