Pic 1: Outside HKS Thailand
I was in Bangkok a couple of days ago (yes yet again!) for a little time off to de-stress. Besides visiting the usual places; this time round I found time to drop by HKS Thailand. Yes there is a HKS branch in Thailand!

HKS only has branches in USA, Europe and Thailand, so it's quite cool to drop by an official branch to take a look around. There were not many parts around there, and anything to do with the R34 had to be ordered in as the R34 is a very rare car in Thailand. According to the HKS guy there's only about 10 units of the BNR34 in Bangkok. And guess how much it costs? A whopping 5.5 Million Thai Baht (USD 160,000)!!

Lucky for me there were a unit of the V-Spec II Nur BNR34 and also a R35 GT-R in the facility! The R35 costs the owner 9 Million Thai Baht (USD 263,000)!!
Madness indeed!

Here is some history with regards to HKS Thailand:-
During 1998-2001, Mr. Hazegawa, President of HKS Company Limited visited Thailand and surveyed the local market for automotive accessories and tuning parts. He saw Thailand as a potential market and planned to open his business in Thailand with the same standard as Japan. In 1998, the HKS Project was initiated by a Thai team and HKS (Thailand) was planned to be setup. After four years of planning, HKS Co., Ltd. (Thailand) was formed and became one of the agents like HKS USA INC and HKS Europe. Their technicians are all trained directly from the HKS Head Office in Japan.
The location of HKS Thailand is quite far away from the city though; it will take one about 35 minutes by taxi from the city centre if you decide to visit it. Was it worth the trip? Well yea just for a look see but as for parts purchase.....perhaps not so though.
Here are some pictures of the facility:-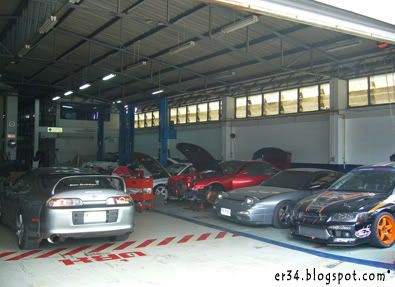 Pic 2: HKS Thailand shop floor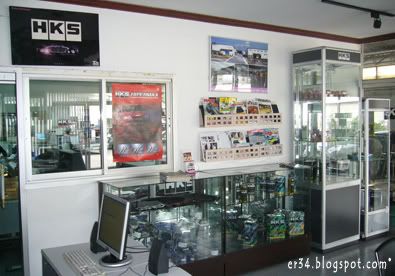 Pic 3: HKS Thailand showroom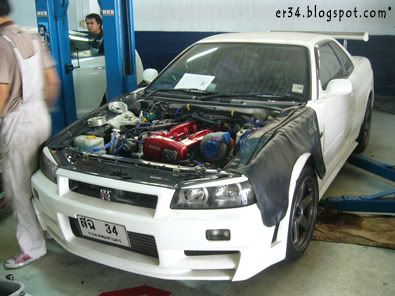 Pic 4: BNR34 undergoing major mods
Pic 5: The RB26DETT with HKS T04Z turbine
Pic 6: R35 GT-R undergoing servicing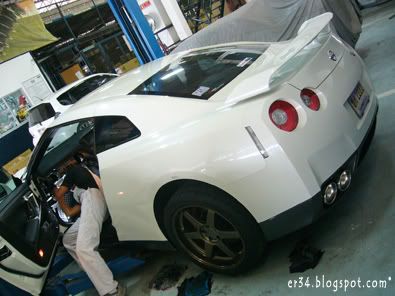 Pic 7: Rear shot of the R35 GT-R. Note those 20" Volk Racing TE37s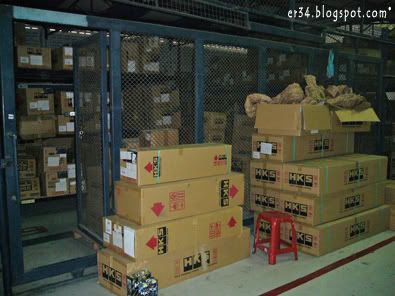 Pic 8: HKS Thailand parts storage room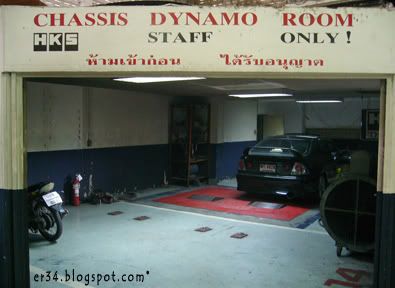 Pic 9: Dyno facility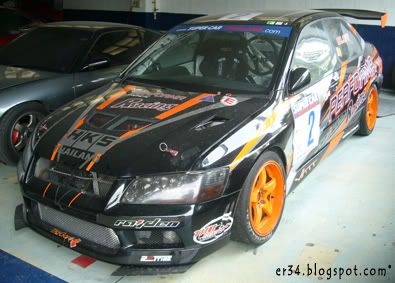 Pic 10: A track prepared Evo VII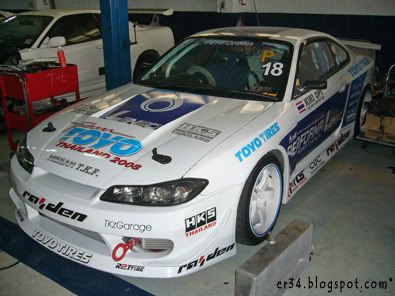 Pic 11: Drift spec Silvia S15 with NOS
Pic 12: Rear shot of the drift spec Silvia S15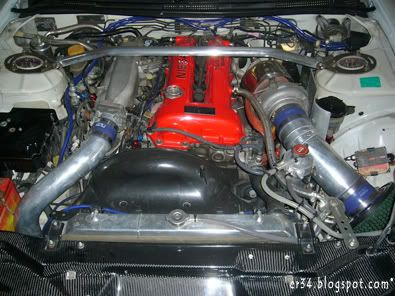 Pic 13: Engine bay of the drift spec Silvia S15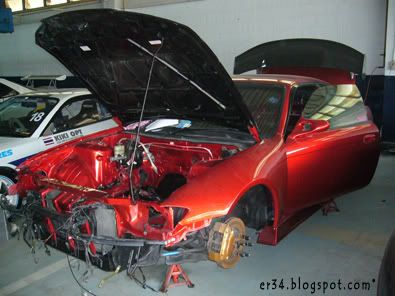 Pic 14: Stripped S15 with BNR34 brakes. Preparing for drift?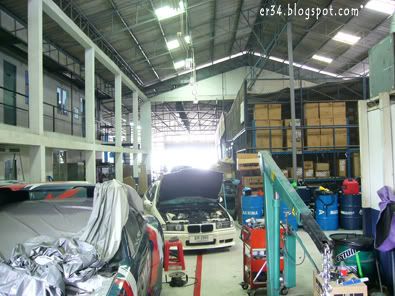 Pic 15: A shot of the HKS Thailand facility from the rear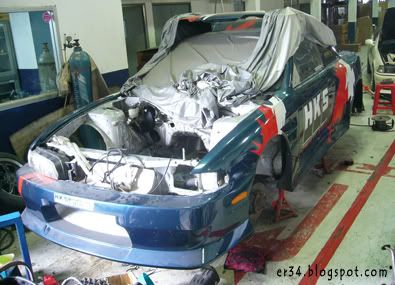 Pic 16: Widebody drag spec S14 Silvia - front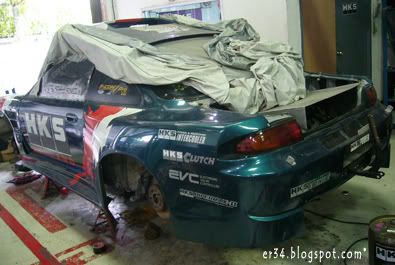 Pic 17: Widebody drag spec S14 Silvia - rear
Pic 18: BMW E36 with 2JZ-GTE engine
Pic 19: A shot of the showroom exterior