As mentioned, there are many CBA-R35s running around in Kuala Lumpur by now. For those that have seen the R35, you would know the growth in size as compared to the BNR34. I found a set of pictures comparing the BNR34 against the CBA-R35 on the net sometime ago. It is now floating all over the place and in a lot of automotive car forums.

The dimension differences between the BNR34 and the CBA-R35 as follows:-

BNR34 dimensions (LxWxH) : 4600mm x 1785mm x 1360mm
CBA-R35 dimensions (LxWxH) : 4655mm x 1895mm x 1370mm

BNR34 wheel base : 2665mm
CBA-R35 wheel base : 2780mm

For the benefit of those that have yet to see the comparison pictures, let me share it with you here.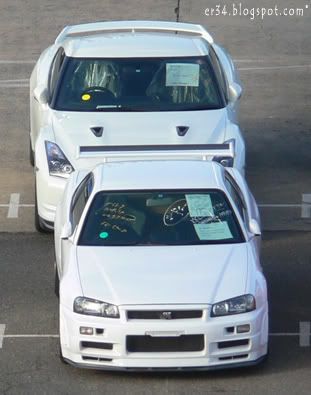 Pic 1: BNR34 vs. CBA-R35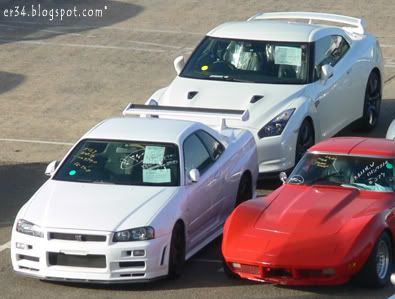 Pic 2: BNR34 vs. CBA-R35