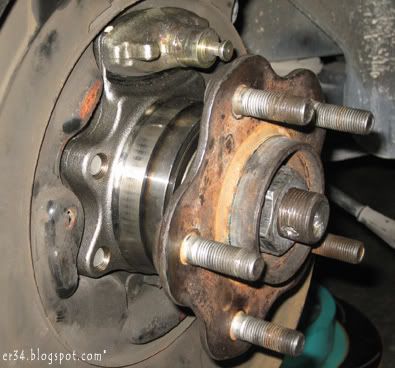 Pic 1: The new wheel bearings fitted in
Well, finally the rear wheel bearings of the ER34 has been changed. Instead of going around Kuala Lumpur and searching from manufacturers in Australia, I've decided to fabricate a metal "collar/bracket" to fit into the centre of the new wheel bearing. This reduces the size of its internal diameter to fit in the hub of the vehicle.

This whole ordeal just to change a simple wheel bearing is such a pain. I've got the ER34 rear hub disassembled trice before it is finally done. I've wasted multiple labour charges and the new wheel bearings costs a bomb.
To add more salt to the wound, my usual workshop decided to charge me an exhorbitant fee to get the job done. On top of that there were some oil stains on the dashboard which I have to clean myself and there were some minute oil marks on the passenger seat too. I'm a fussy guy when it comes to my car and this is not what I would expect a customers' car is treated. I think it's time I seek other alternative workshops for smaller jobs like this. Any recommendations?

Such a sour experience. :(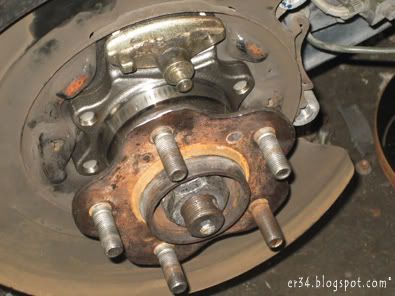 Pic 2: The new wheel bearings finally got installed into the ER34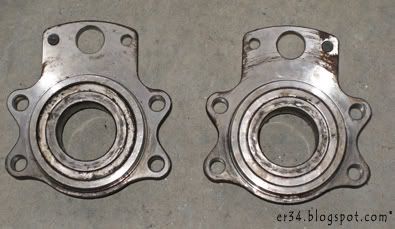 Pic 3: The "old" wheel bearings (face-up)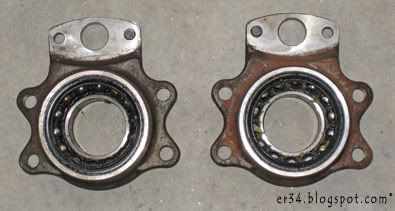 Pic 4: The "old" wheel bearings (face-down)