Pic 1: The ER34 half-cut
Hahahaha.....this is the 3rd AC Delco battery I've changed since I got the ER34. Darn, last week I left the ER34 undriven for 5 days while I was out of state. Stupid me left the cabin lights on and totally drained the darn battery.

Got another AC Delco NS40ZL MF Battery to replace it and finally in the process found a manufacturer that actually sells the NS40Z version (note that missing "L") of the battery where the positive and negative terminals are inverted. That is sold by Yokohama and is manufactured here in Malaysia. It's cheaper than the imported AC Delco but it's grey in colour, which isn't what I wanted. I wanted my battery in black. Yea am a bit fussy. :P
Pic 2: My old AC Delco batteries
Lucky thing that I have 2 used unit of the AC Delco batteries lying in my store room. With battery prices going sky high nowadays, at least I can trade-in the 2 used units for a small sum of RM26. (about USD 8.00) Well, better than nothing yea?

One thing I noticed is that the new NS40ZL by AC Delco is perhaps slightly different in size compared to my old one. I broke my battery cover trying to fit it in. God damn!

Anyway, since it's cracked, I've decided not to use it. I bet an aluminum cover would do wonders to dress up the engine bay. I wonder who can fabricate it for me.......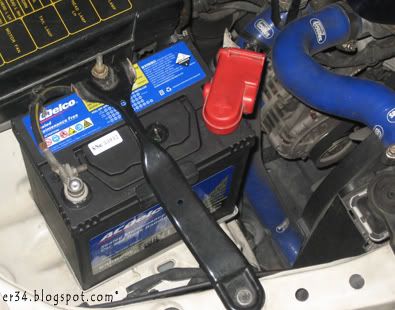 Pic 3: New battery in without the factory plastic cover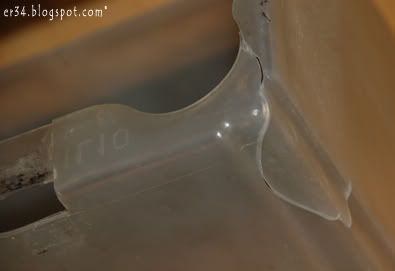 Pic 4: Cracked the battery cover
Pic 5: And another crack