ER34 flames - Video by sakakida
Referring to my post on Kakimoto Catalyst Straight Pipe, I finally get to see how the car is from the other angle, i.e behind the car. When I was a lot younger I used to envy seeing those JDM cars with flames thrown out of the exhaust. Now that I am experiencing it myself, it's a nice feeling that I finally can do it with my own car. It's no big deal to a lot of people but coming from a guy that drove a humble Proton Wira 1.5A (4G15) and a Daihatsu Charade 1.3 (G200) before getting the Proton Perdana V6 (6A12), this is whole new motoring experience.....
Together with sakakida and corrupt, we shot the below pictures and video. Sorry about the quality of the pictures, they were extracted from a poor quality video. :(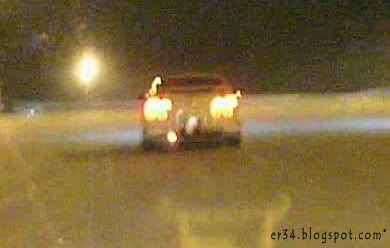 Pic 1: Flames starting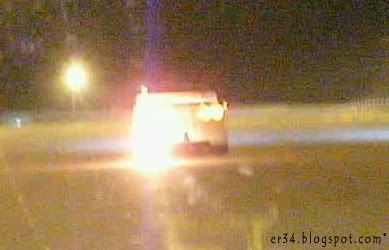 Pic 2: Flames away.....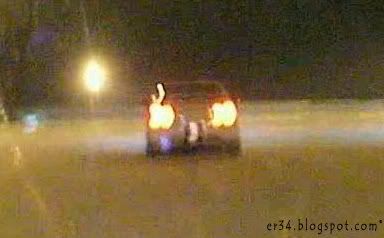 Pic 3: Blue-ish flames at the end