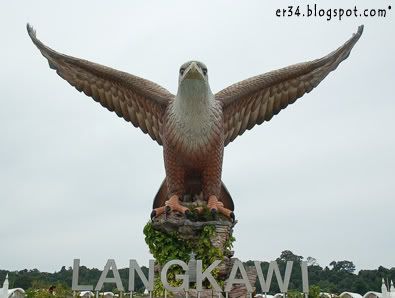 Pic 1: The 12 metre high eagle
Had a short little break on the island of Langkawi over the Hari Raya holidays. Didn't really get to do much or see much of the island but still managed to visit the some attractions. Drop by the Underwater World, Panorama Langkawi Cable Car, Eagle Square and the Perdana Quay.

I did spot some nice JDM cars on the road. Saw one red S14 Silvia modded quite tastefully and a Z32 300ZX. Other than that just saw a pair of white Mitsubishi FTOs. Too bad didn't manage to snap any pictures tho.

To get around the island one would of course have to take public transportation which can be quite a drag thus renting a car would be ideal. What car? Obviously it has got to be a Nissan! There are only 2 Nissan makes for offer; the N16 Sentra and the X-Trail. Got the N16 Sentra Sport edition with only 13,000km on it's clock! Like new I would say. The Sentra is very nice to drive and are good overall except it could do with a tad more power. Langkawi roads are a mix of uphill and downhill thus it's a chore to climb steeper inclines with a 1,600cc engine and a fully laden car. There are some nice twisties in Langkawi but one has got to be wary of monkeys scurrying across the roads and cows wondering into your path. LOL :D

Pic 2: Touge roads in Langkawi??
Didn't have much to blog about anything more automotive related. Just thought I'll share some pictures with you all. Oh by the way, Langkawi Island is duty free just like my previous post on
Labuan Island
. Beer here is really cheap. A can of Asahi beer costs RM2.20, a can of Foster's cost RM3.20, a can of Victoria Bitter RM3.90 and a can of Budweiser only costs RM3.00.
Ahhhh.....such heaven.
The next time I'm here, I'll got to go snorkelling and also drop by the magnificent beaches of Tanjung Rhu.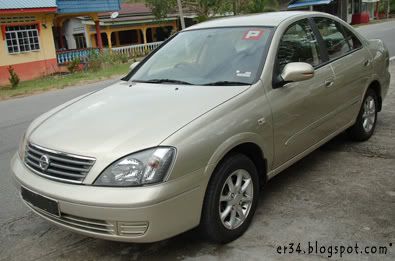 Pic 3: The N16 Sentra - front shot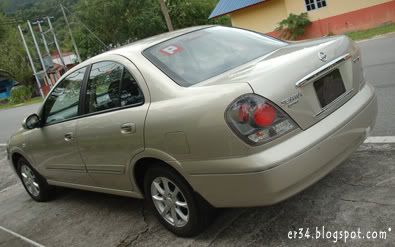 Pic 4: The N16 Sentra - rear shot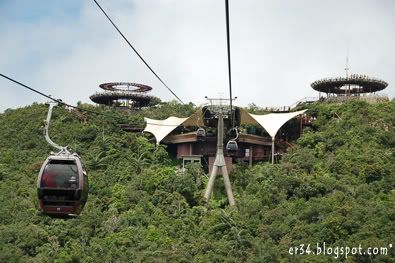 Pic 5: The Panorama Langkawi Cable Car
Pic 6: The Panorama Langkawi Cable Car
Pic 7: The sky bridge suspended across Mount Mat Cincang and another mountain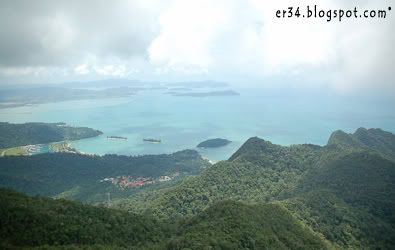 Pic 8: The view up from the mountain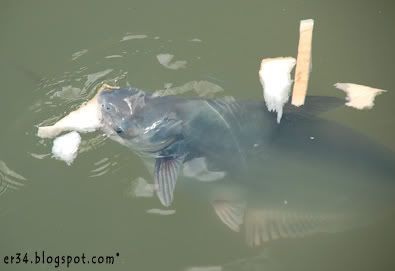 Pic 9: This catfish would be great steamed!!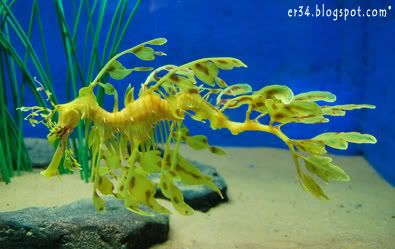 Pic 10: Weird looking seahorse at the Underwater World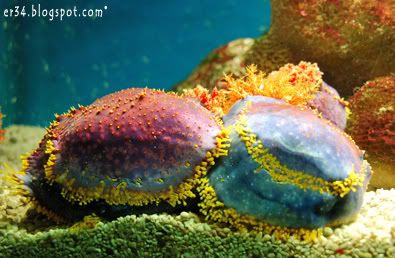 Pic 11: Corals?
Pic 12: Looks like underwater mushrooms
Pic 13: Polly wants a cracker?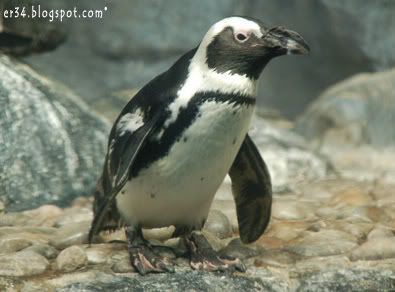 Pic 14: Penguins are funny little birds in tuxedo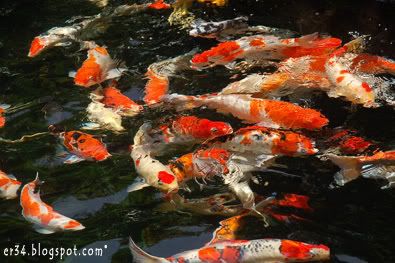 Pic 15: Beautiful koi fishes

Pic 16: A ship docked at the Perdana Quay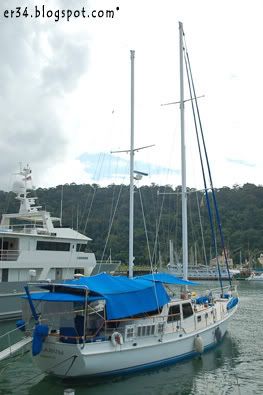 Pic 17: An Australian Yacht at Perdana Quay
Pic 18: A miracle in Langkawi? Metal bar suspended by a wire?