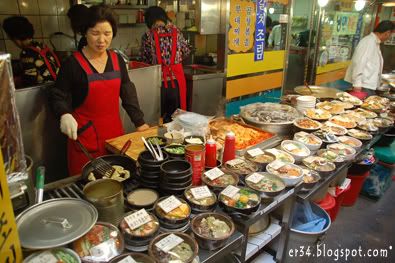 Pic 1: Typical Korean food - had a meal here
Sorry for the lack of updates on the ER34 for the past week. I was away on an assignment in Seoul (서울), South Korea for the past 8 days. I must say it was a very interesting trip for me; however it was extremely stressful as well. In the 8 days I had to shift 4 times to different places in Korea. Gosh!

My last trip to Korea was about 2 years ago, so it was a welcome visit for me to be here again. What's good is the timing, it's now autumn; on it's transition time to winter. It's cold in the mornings and night around 10 degrees and about 20 degrees in the afternoon. Just perfect for me. How I wish weather was like this whole year round in Malaysia. That would be simply ideal......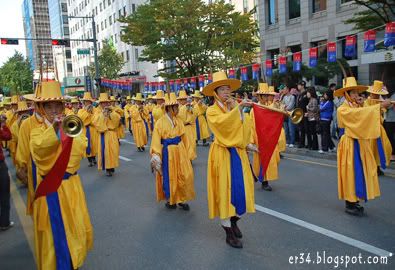 Pic 2: Some procession as part of the "Seoul Fest 2008" festival

Anyway, I was in Seoul for a couple of days and the rest are spend in other locations about 2 hours down south from the city. Didn't get to see much of the scenery or tourists spots out of Seoul but that's ok, I'm here for work anyway. :)

The vehicles here are amazing. Almost all of them are fitted with GPS systems with integrated TV tuners. Yes, the GPS monitor can tune to local TV stations as well. Amazing stuffs. Taxi fares here aren't exactly cheap thus the subway would be a good idea. Be warned though, the subway is one huge labyrinth of railway lines. I was totally overwhelmed by it. :O

They have dual purpose for the subway which I found out when I rode on the last train. When all lights are shut down, it's also shelter for the homeless at night! *shocked*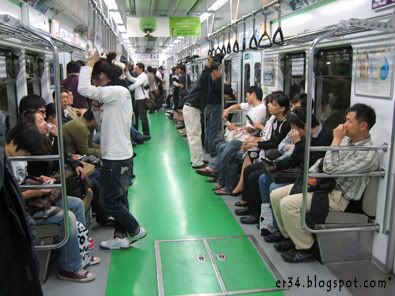 Pic 3: Packed Seoul subway train


Some of the sights I managed to see over my short time in Seoul was the famous market of Namdaemun, the fashion district of Dongdaemun, the cultural streets of Insadong, the party area of Itaewon, the amazing stream restoration of Cheong Gye Cheon and the majestic palaces of Gyeongbokgung and Deoksugung.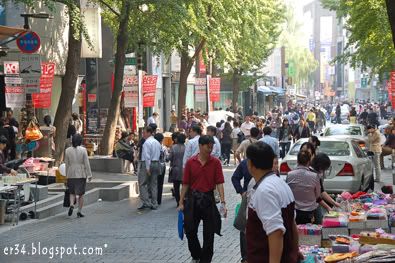 Pic 4: Streets of Insadong
(인사동)
Pic 5: Cheong Gye Cheon (청계천) stream
Pic 6: Geoncheonggung pavillion and the Hyangwonjeong pond, Gyeongbokgung
(경복궁)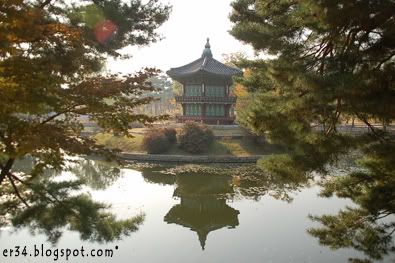 Pic 7: Geoncheonggung pavillion, Gyeongbokgung
(경복궁)
Pic 8: Geunjeongjeon, the throne hall of the king, Gyeongbokgung
(경복궁)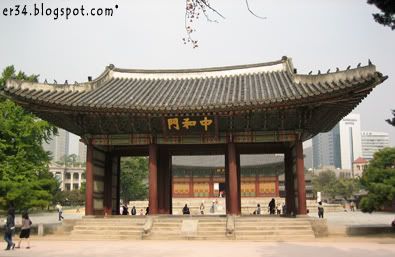 Pic 9: Daehanmun gate, Deoksugung (덕수궁)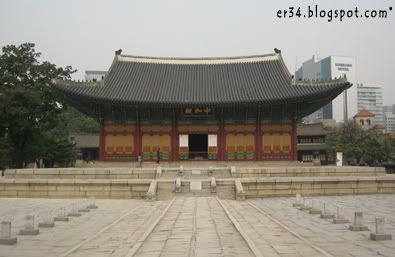 Pic 10: Junghwajeon hall, Deoksugung (덕수궁)
Pic 11: Deokhongjeon hall, Deoksugung (덕수궁)
Trying to keep things on the automotive perspective I did witness some very interesting developments in the industry in a location that I can't disclose. First up are fuel cell technologies to be introduced to the Korean market in 2009. Then in 2010, more advanced fuel cell technologies with lithium ion batteries that are reputed to be much more advanced than the ones used by the Japanese will penetrate the US market.

These are already installed in some cars for testing and further developments; and will hit the market with a loud bang. Now that's going to be interesting when the Korean cars start biting into the huge pie of the Hybrid market in the United States.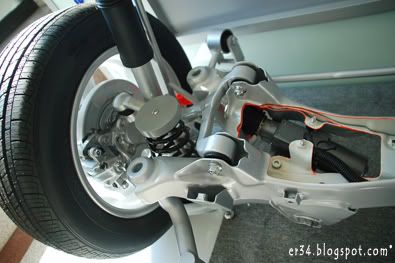 Pic 12: Active Chassis Control System

Another development that I find extremely interesting is the world's first Active Chassis Control System (AGCS) of low-cost, high-response and low-energy consuming type.

The AGCS is an active device whose objective is to improve vehicle transient response by modifying the level of toe angle variation of the rear suspension. It controls the active suspension link mounting by rotating a lever according to vehicle velocity and steering angle. So what does it means? Well to put it in short.......

In high speed straight driving, there will be a small toe-in which equates to straight line performance enhancement.

During high speed cornering, there will be a larger toe-in which enhances lateral stability.

Interesting indeed eh???
Pic 13: The Hyundai Genesis Coupe (pre-production model)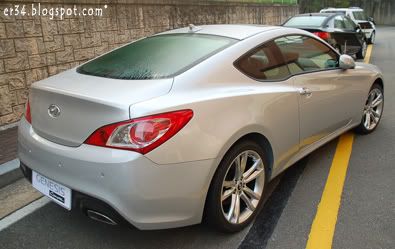 Pic 14: This RWD coupe comes in 2.0 turbo I4 and 3.8 V6 engines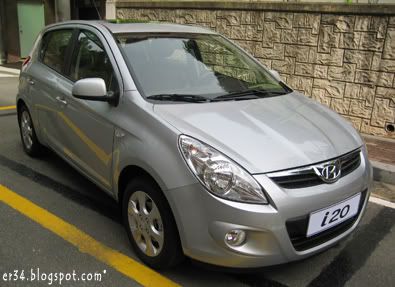 Pic 15: The Hyundai i20 (pre-production model)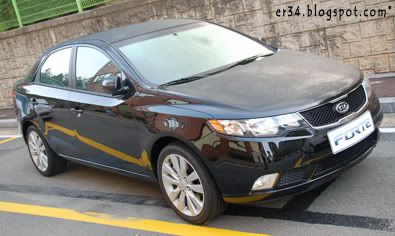 Pic 16: The Kia Forte (pre-production model)
Pic 17: The Kia Soul (pre-production model)

In another location, I saw some pre-production vehicles of some of the latest and ground breaking models to come out of Korea. There's the Hyundai i20, Genesis and Genesis Coupe; AND also the Kia Soul and Forte. Marvelous new age cars that will propel the image of the brands into the world arena. Look out....the Korean invasion is coming at ya.

Oh, a day before I left there were protests on the streets of Seoul over the massive rice subsidy fraud where the ministers' applied for agricultural subsidy claiming they have farmed lands but is all a scam and gobbled up the taxpayers monies. Looks like not just Malaysian ministers are a corrupt bunch of folks.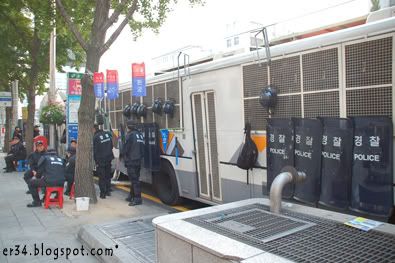 Pic 18: The Police in preparation for protest by Korean farmers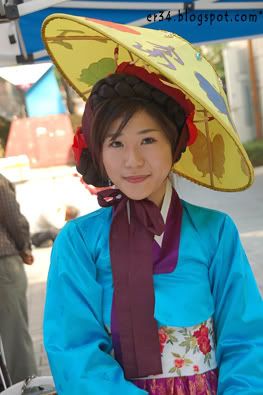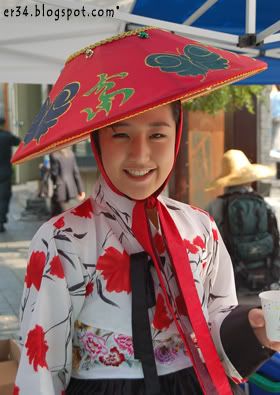 Pic 21: The best Korean BBQ I've ever had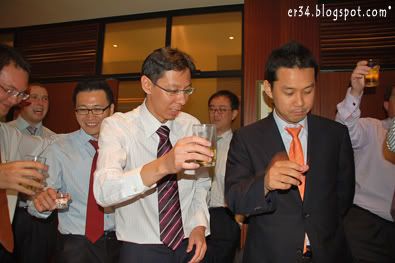 Pic 22: Can't leave soju and beer out of a typical Korean business dinner :P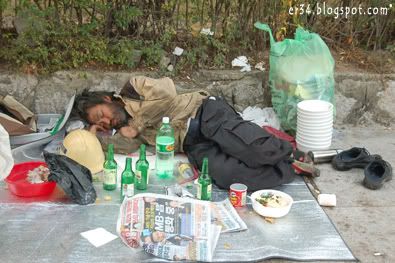 Pic 23: Begger on the streets. Check out the number of soju bottles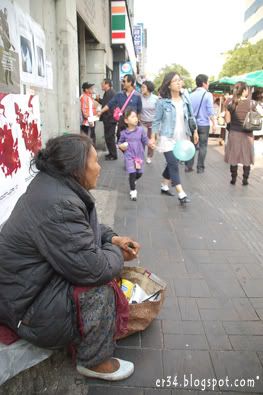 Pic 24: Begger on the street of Insadong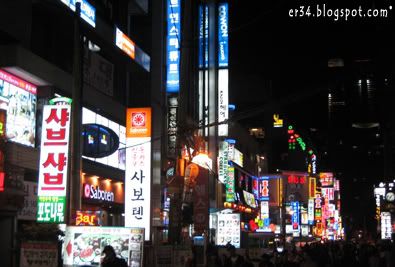 Pic 25: Night scene in Gangnam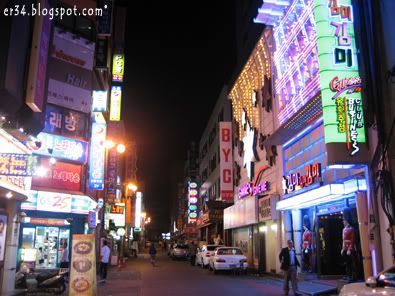 Pic 26: Night scene in a typical entertainment street