Had a short holiday of some sort over the weekend and Deepavali holidays. I visited two Special Administrative Region(SAR) and one Special Economic Zone(SEZ) of China in 5 days. It was a whirlwind 'tour' of these cities. I've been to Hong Kong twice prior thus it doesn't really appeal to me much but Zhuhai and Macau will be something new to me.
Pic 1: Yeap, this is my room in Hong Kong
I landed in Macau initially but immediately took a bus from the airport to the ferry terminal and head to Hong Kong. Spend 2 nights in Hong Kong in a very small and budget room. To give you an idea, the bathroom only measures 5.5ft X 6.5ft.
Well, on the plus side, the location is superb, right in the heart of Causeway Bay and right below is the Causeway Bay MTR station (subway). It's actually a typical hongkie apartment that has a couple of rooms to be rented out. It might look pretty bad in pictures but believe me it's not the worst place I stayed in. I've been in a RM30 a night room ok. LOL :D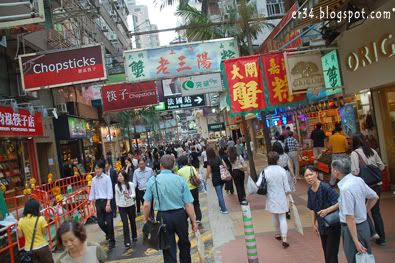 Pic 2: The crowded Hong Kong streets

Well, in Hong Kong there is nothing much to do except just shopping and eating. The cars here are awesome. There are just so many Porsche, Ferrari, Rolls Royce, Bently, Maserati, etc... everywhere. I even spotted a Rolls Royce with the number plate HK1 but was not allowed to take any pictures of it. Damn!

What about Skylines?? Hehe....in one day alone I saw 3 units of the R35 GTR. :O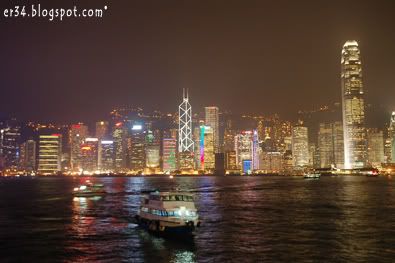 Pic 3: The Hong Kong night lights

Didn't get to visit any of the "tourist attractions" in Hong Kong but managed to catch the "Symphony of Lights". The "Symphony of Lights" is a spectacular multimedia display, already named the "World's Largest Permanent Light and Sound Show" by Guinness World Records that creates an all-round vision of coloured lights, laser beams and searchlights performing a stunning, unforgettable spectacle synchronized to music and narration via the buildings located on both side of the Victoria Harbour. Stunning and awesome, something not to be missed is you're in Hong Kong.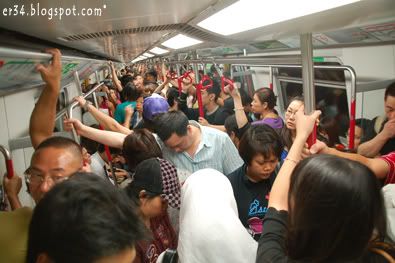 Pic 4: Packed like sardin in the MTR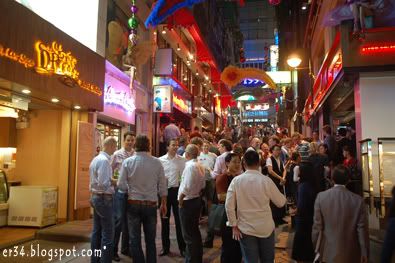 Pic 5: Lam Kwai Fong - the drinking area (not many locals tho)
Pic 6: Street area along Henessey Road

After 2 nights here, took a ferry to the Special Economic Zone of Zhuhai, China. There are basically nothing much to do or see in Zhuhai. The Gongbei Underground Mall is interesting as with the Lotus Road for shopping or just a casual walkabout. Oh btw, along Lotus Road, there are two rows of mini outdoor bars stalls. Very interesting indeed.

I did see a restaurant serving crocodile meat and water roach. Yucks.

Other than that, the main tourist attraction in the city is the Statue of Fishing Girl located along Lover's Road; this is said to be the symbol of Zhuhai. Zhuhai International Circuit? Nah did not get the chance to visit it. Perhaps next time. :)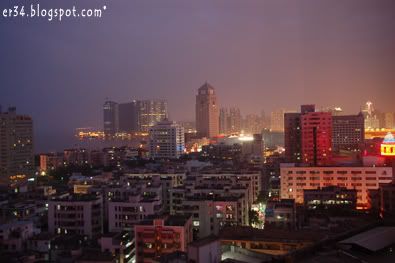 Pic 7: Zhuhai at night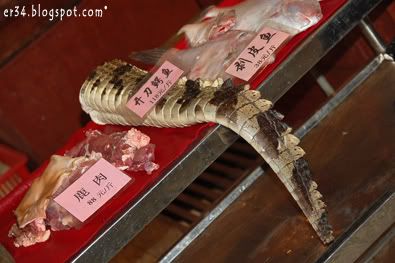 Pic 8: Anyone for croccodile tail?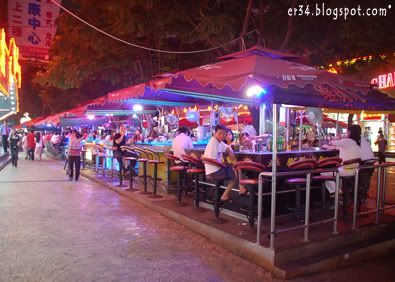 Pic 9: The bar stalls along Lotus Road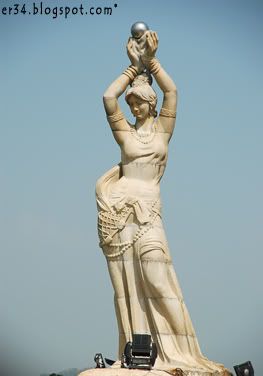 Pic 10: Statue of Fishing Girl, Zhuhai
Anyway, from Zhuhai, one can just walk across the border into Macau. Well yes of course you'll need to pass through immigration. Macau is my favorite place of the three places I visited. It is filled with culture and heritage with a fair mix of shopping and casino in between. Marvelous indeed.

I didn't manage to visit all of the tourist spots but managed to cover some of the more 'famous' ones such as St. Dominic's Church, Ruins of St. Paul, Senado Square and the A-Ma Temple. Not to forget the many casinos around Macau and Taipa; The Venetion, Wynn, Grand Lisboa, etc...

Next time I'm here will not miss the Macau Tower. I think it would be fabulous at night with the lights from the many casinos around the island.

Food is interesting here with the blend of Portuguese and Chinese culinary mix. I adore the Portuguese egg tart. Amazing stuffs even though it's quite pricey at MOP$7.00 for a small tart.

When I was there, they were preparing the streets for the Macau GP that will be on from the 13th - 16th November 2008. Now that's asia's answer to Monaco for you. :P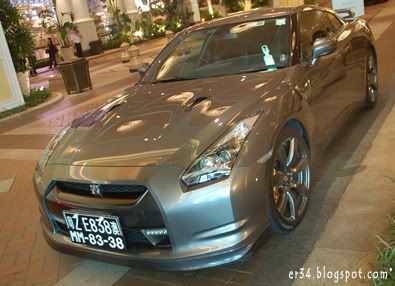 Pic 11: R35 GTR parked in Wynn
Cars? Somehow I feel that Macau folks adore performance Hondas as I saw many Honda Civic Type R (FD2) and Honda Accord Euro R (CL7). Spotted a R35 GTR parked at Wynn Hotel and Casino as well.

Well that about sums up my 5 days trip in a brief summary. :)
Pic 12: Ruins of St. Paul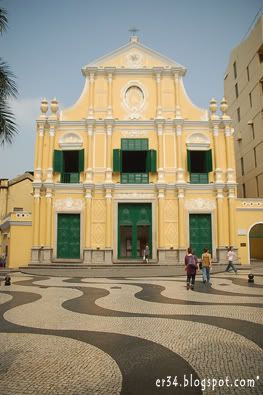 Pic 13: St. Dominic's Church
Pic 14: Grand Lisboa Casino taken from Wynn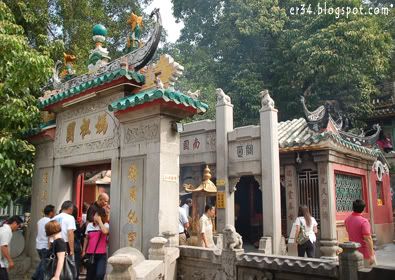 Pic 15: A-Ma Temple
Pic 16: Inside the Venetian Macau Resort Hotel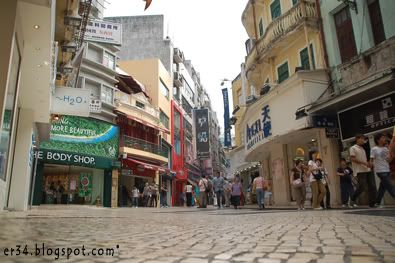 Pic 17: Senado Square