One of my work assignments brought me to Labuan. Since this little island of only 95sq. km is one of rarest place one would go to in Malaysia, I've decided to write about it a little bit.

With a small population of only 85,000 people, this is certainly not one of the more densely populated area in Malaysia. In fact only 56% of the island is actually developed. The rest are still lush forests. What is there in Labuan? Well, after driving around half of the day, there is nothing! Hahaha

Pic 1: Front view of the Ford Everest XLT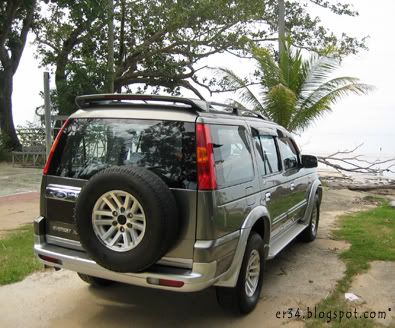 Pic 2: Ford Everest XLT can be driven right onto the beachside!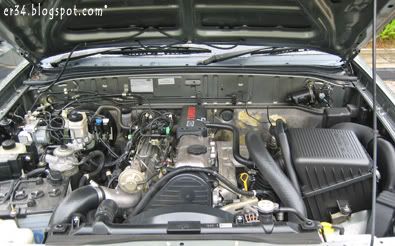 Pic 3: The heart of the Ford truck

I drove around the island via the network of inland roads and also costal roads in a 2,500 cc turbo diesel Ford Everest XLT. This car's interior reminded me of my old trusty 1994 Proton Wira 1.5GL. The dashboard looked exactly the same! On ride and handling, this has got to be one of the most uncomfortable car ever to be driven by me. You'll be bouncing everywhere even on nicely paved roads in this huge bulk of a car/truck. I find the gear ratios a bit whacked out too. 2nd gear going uphill is too low while 3rd gear is too high. Sigh....maybe I'm just not cut out for trucks.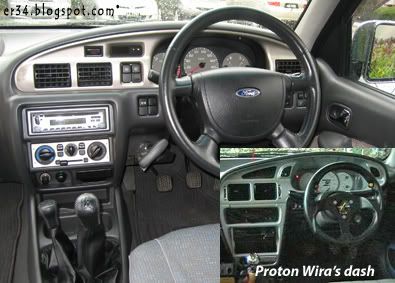 Pic 4: The dashboard looked just like the dash from Proton Wira!

Ship building and oil and gas is the main activities in this island. Everywhere I go I see people from Schlumberger, Scomi, Shell or Petronas. What about the car scene here? Well to sum it up, there is none! I did see a unit each of the Toyota Caldina GT4, Nissan 350Z and a Nissan Silvia S15. They are probably brought in from the mainland by those oil and gas folks.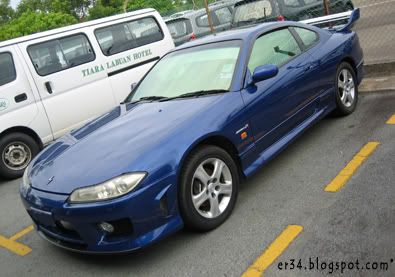 Pic 5: Spotted this S15 waiting to be serviced in Tan Chong Motor
Other than that are the run of the mill cars. There's quite a number of old skool cars around, saw a number of Toyota KE70, Toyota Corolla DX fastbacks and wagons
(No AE86 tho)
. By the way, Labuan is a duty free island, therefore cars here are a lot cheaper compared to the rest of Malaysia
(except Langkawi Island which is also duty free)
. Examples of OTR (on the road) car costs as below:-
Cherry QQ
(clone of Chevy Spark)
at RM 18,888
Ford Focus 2.0 at RM 74,000
Honda Civic Type R at RM 128,800
Honda Jazz at RM 62,800
Honda Civic 1.8 at RM 74,800
Nissan X-Trail 2.0 at RM 93,742
Nissan Sylphy 2.0 at RM 75,330
In the hotel where I stayed, they have a prsitine black S140 Toyota Crown 3.0
(produced from 1991 - 1995)
. Manificient car that is. Would be really cool to potter around Kuala Lumpur in this. Oh roadtax here is really cheap too, this 3.0 fuel guzzler only has a roadtax cost of RM25.00.
:O
Seafood is cheap here without a doubt. I went to Mawilla Yacht Club Restaurant to savour the delights from the sea. Funny though as they serve frozen green lobster. I wonder why it needs to be frozen since green lobsters are caught off the Sabah waters. Weird...
Pic 6: Mawilla Yacht Club Restaurant

Beaches here are total crap. No regrets for forgetting to bring my swimming shorts. There are however three diving spots on islands
(Kuraman, Rusukan Besar & Rusukan Kecil)
in the Labuan Marine Park down south of Labuan island.
The island is literally flooded with Filipino and Indonesians. They are everywhere! Sometimes I feel like I was in Manila. Hahaha
Will I come again? Most definitely, will be here again sometime this year to sort out some work related matters but not before I do my rounds on the other Borneo destinations.
:)

Here are some pictures I managed to snap.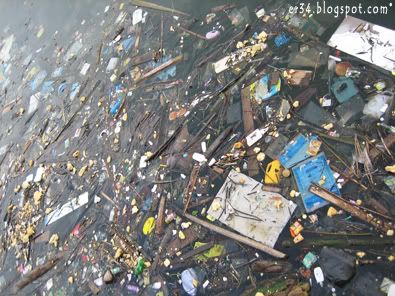 Pic 7: Rubbish strewn in the waters around Labuan Marina Centre
Pic 8: Nice S140 Toyota Crown 3.0 - front view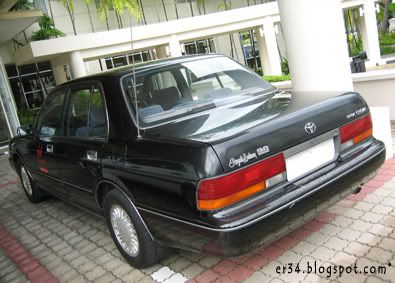 Pic 9: Nice S140 Toyota Crown 3.0 - rear view
Pic 10: Uprooted tree along the beach. Must have been a huge wave?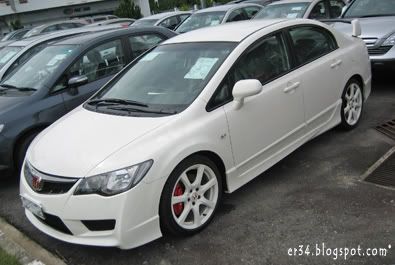 Pic 11: This FD2 costs just RM 128,800
Pic 12: A Cherry QQ is yours for a mere RM 18,888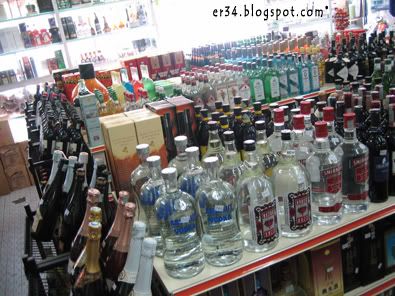 Pic 13: Liquor galore in duty free land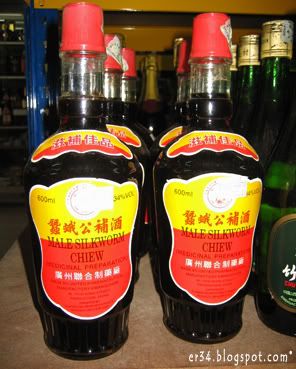 Pic 14: Anyone interested in alcohol made from Male Sikworm?