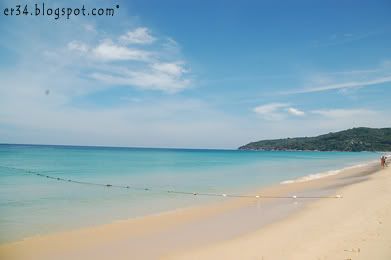 Pic 1: Karon Beach, Phuket
Quite a bit of people wondered where I went missing for the past 2 weeks. Well, I was kinda busy travelling outstation (quite often these days) and also managed to spent some time in Phuket, Thailand.

I was there for work and boy did I enjoy the place (despite the work bit!). An amazing sight is spotting a "tut tut" (Thai taxi) with R32 rear lights flush mounted onto the vehicle. That's way cool; too bad I didn't manage to get a shot of that. The darn vehicle was travelling fast on the hilly coastal roads of the island.

Although I was only there for a couple of days, the fun I had was very memorable. My vehicular passion was satisfied with some fun on the All Terrain Vehicle (ATV) into a jungle trail pass slopes, mud and elephant dung! Too bad didn't have the time for a session on the go-kart though. :P

I also visited the Phuket Shooting Range for some firepower action. Opted for the 0.45 caliber automatic pistol and did some shots. Now that was really fun and the recoil was way more powerful than my first firearm experience with a 0.22 caliber rifle.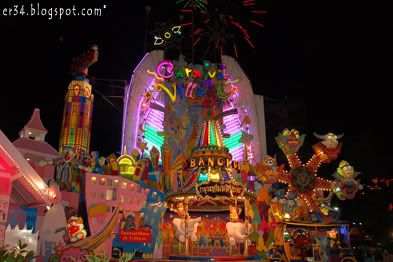 Pic 2: Carnival Village in Phuket Fantasea
Pic 3: Palace of the Elephants Theater in Phuket Fantasea
Well, I suppose no trip to Phuket is fit without the visit to
Phuket Fantasea
, touted as the "the ultimate cultural theme park" by the Tourism Authorities of Thailand. It was fun and all that jazz but the Patong Beach at night is far more 'interesting'. Girls and "ladyboys" dancing on poles in the Gogo Bars are a better sight. Hahahaha
The white sandy beach of Phuket is beautiful. The water of the Andaman Sea was crystal clear and such a joy to swim in. I had so much fun swimming and not surprisingly got a bit burnt.
:(

There were loads of Caucasians frolicking in the ocean and trying to get an even tan. Errr.....yes there were some that were topless.
:P
Ok....Don't wanna spend too much on this post entry. Here are some pictures......
Enjoy!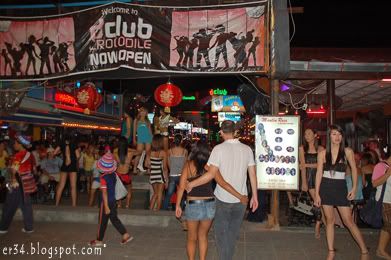 Pic 4: One of the many Gogo bars along Bangla Road, Patong Beach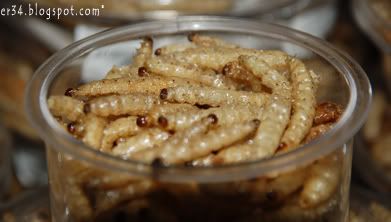 Pic 5: Bamboo worms anyone??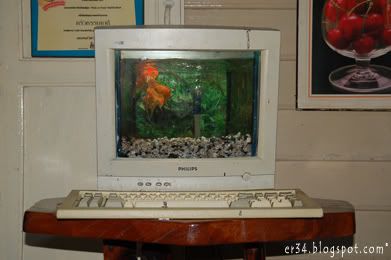 Pic 6: Interesting PC I spotted in a restaurant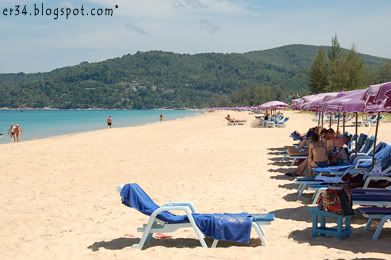 Pic 7: Got to love 'em beach chairs
Pic 8: Topless beach patrons. Sorry got to censor 'em....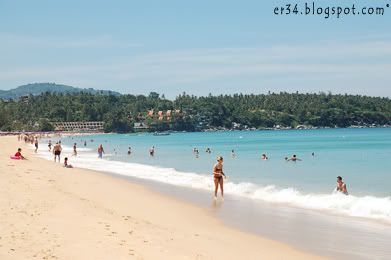 Pic 9: White sandy Karon Beach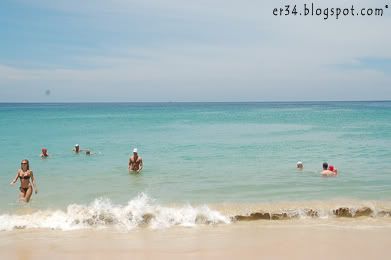 Pic 10: Check out the babe in shades coming out of the water.....