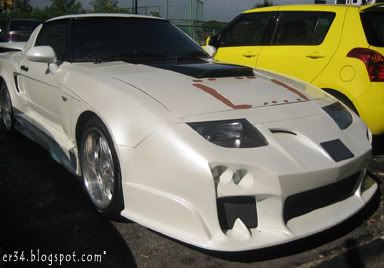 Pic 1: Check out those headlights and air dams
On one of my many trips to Johor Bharu, the southern most city of Malaysia, I spotted this first generation RX-7 that has been modified externally to a great extend. What attracted me initially was the vehicle sporting R34 rear lights. When I walk towards the vehicle for a closer inspection, more 'goodies' came into view. :P

The RX-7 also incorporated Z32 Fairlady headlights and also a WRX rear wing. Talk about mix-and-match! Slap on a wild bodykit with bling wheels and this is what you get.............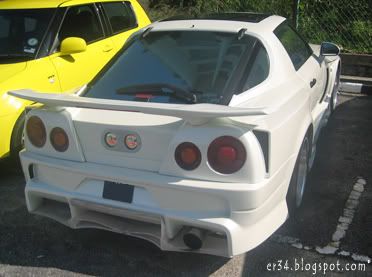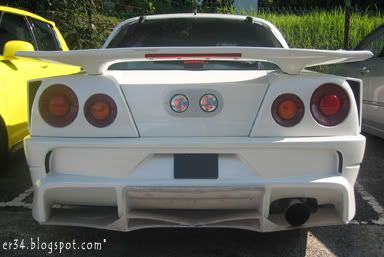 Pic 3: R34 rear lights and WRX rear spoiler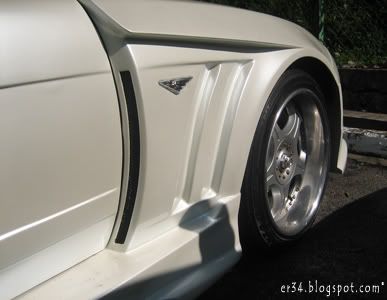 Pic 4: Widebody and deep dish wheels!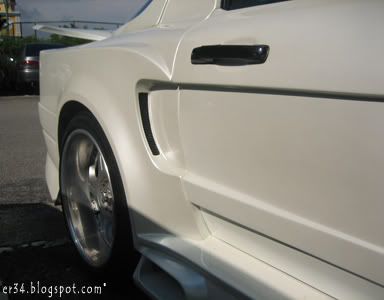 Pic 5: Widebody and deep dish wheels!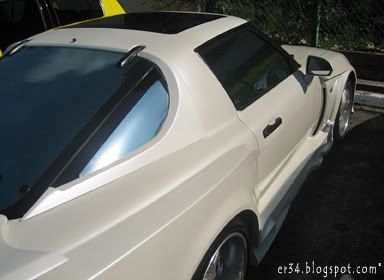 Pic 6: More bodykit at the top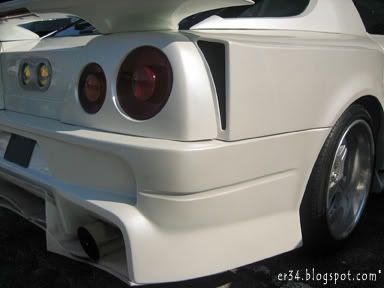 Pic 7: Intricate indeed