When I got the IMPUL 534S front bumper, I noticed that the side 2 openings have no wire mesh in it. It was meant and designed to be such thus I installed it as it is.

When the time has come for me to repair and repaint the major scrape I had with the bumper, I took the opportunity to add in wire mesh into the 2 openings. The wire mesh installed are actually meant for Porsche models

(my paint shop guy has some lying around)

.

It's definitly not noticible with or without the wire mesh but now I can be assured that I won't have a pile of dried leaves stuck in there after a nice long countryside drive.
Or perhaps a dead cat or two. :P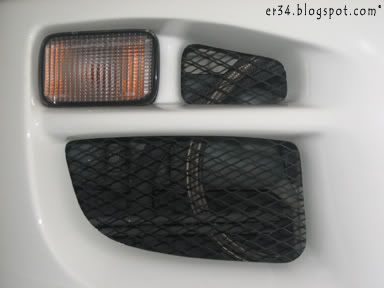 Pic 1: Drivers side (braided lines for oil cooler visible)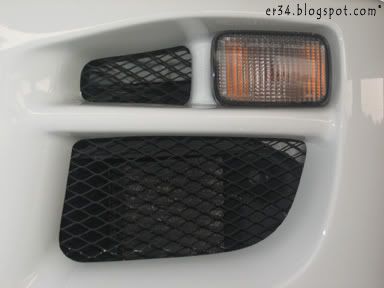 Pic 2: Passenger side (feeds air into the side mounted intercooler)