Yes I finally got rid of the B13 Sentra looking front bumper on my ER34. That piece of crappy sissy looking factory bumper has been bugging me ever since I got the car.

Initially my heart was set on the factory option Altia front bumper. I loved that bumper and everyday I curse myself for not getting an ER34 fitted with that optional bumper. However as time passes on, more and more ER34s are registered on the road with the Altia bumper making it less of an 'attraction' to me.

Exploring the options out there, I was looking at the offerings from C-West, Do-Luck, NISMO and IMPUL. My heart finally set on the IMPUL bumper for it's simplicity in design and more of a factory look albeit on the more aggressive side.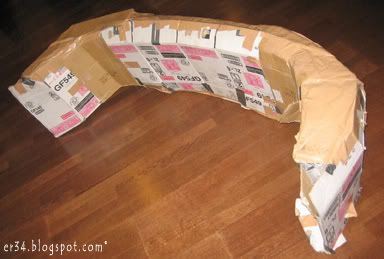 Pic 1: IMPUL 534S front bumper arrived!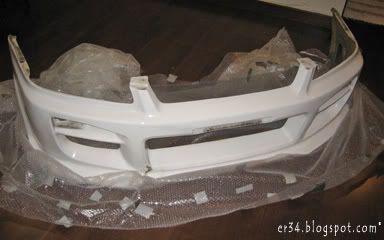 Pic 2: Beyond the bubble wrap it unfolds....



Pic 3: Front view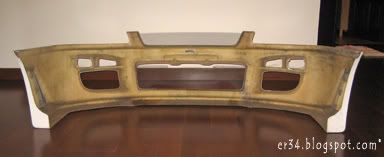 Pic 4: Rear view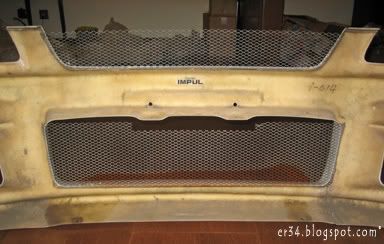 Pic 5: IMPUL logo at the back of the bumper

The IMPUL 543S bumper was procured from Japan and shipped over. All in, the cost was way more than my expectation. Damn!! I over budgeted myself.....again! :(

The bumper spend some time at my painters' place to be cemented smooth prior to painting works and fitting. Some custom brackets need to be fabricated to fit the bumper onto the body. The upper mount screw holes does not align as well as the screw holes for the under carriage plastic splash guard. Luckily the guys at my painters did an excellent job fabricating brackets after brackets to produce a factory clean look.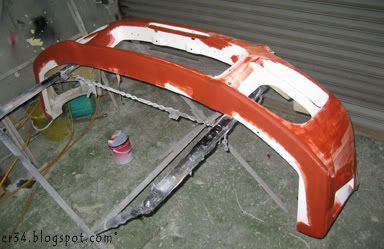 Pic 6: Cementing it smooth



Pic 7: Smooth as silk after my painter finished with it



Pic 8: Some of the brackets to be fabricated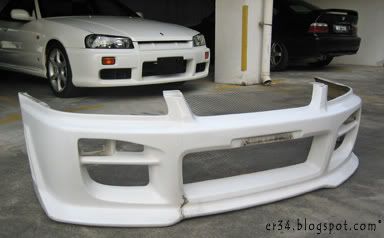 Pic 9: New versus old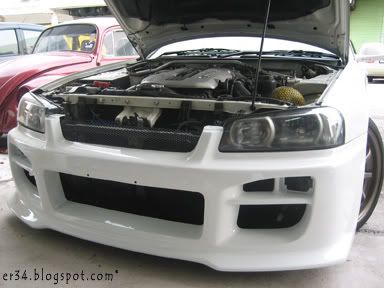 Pic 10: The trial fitting


I got a clearance of 5 inches with the IMPUL 534S bumper and with a long front overhang, that doesn't spell too good when going up and down parking ramps. Speed humps are not an issue at all (thus far!) but I've already scraped the bumper coming down parking ramps on the very first day it was fitted. :(

Here are some pictures of the IMPUL 534S front bumper.
So what do you think??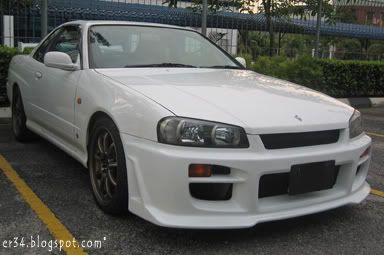 Pic 11: Front 3/4 view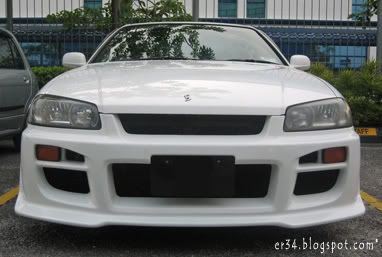 Pic 12: Front view



Pic 13: Side view



Pic 14: Clearance issue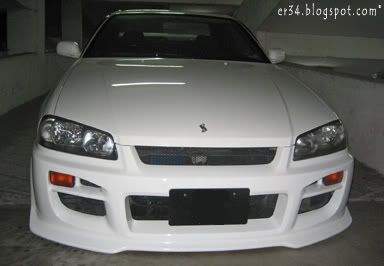 Pic 15: My 1st bumper scrape. Car park ramp at my house. :(