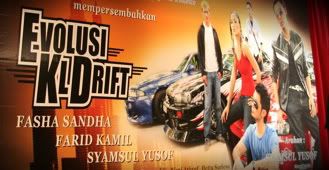 Hehehehe.....guess what? The ER34 has become a star of some sort. It's used as a background car and also one of the vehicles that will be running away from the cops.

The movie, entitled Evolusi KL Drift is a local production directed by the acclaimed director Yusoff Haslam's son, Shamsul Yusoff.

Amongst the artists in the show are Fasha Sandha, Farid Kamal and the director himself, Syamsul Yusof.

The filming where the ER34 is involved is at the Bukit Tunku flyover bridge in Kuala Lumpur. This giganto of a bridge (5 lanes on each side!) is the setting for a couple of scenes which includes gathering of drifters, illegal drifting, fight scenes and where the cops come after the drifters.

I was there for 2 tiring days. The 1st day, from 8:00pm till 6:00am and the second day from 8:00pm will 5:00am. Damn and I had to get up to work the very next day. Sufferingly tired but what the heck, it's a hell of an experience. :)

Check out the below compilcation video I took during the movie shoot.



Here are some pictures of the movie set.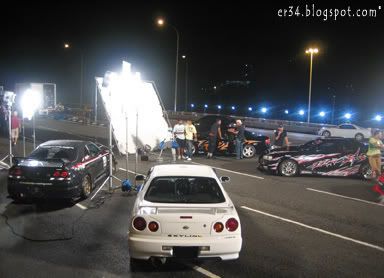 Pic 1: The movie set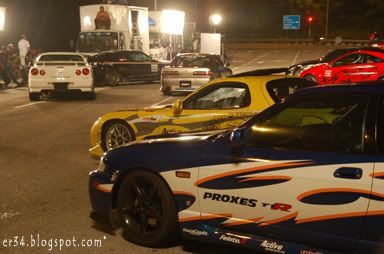 Pic 2: ER34 at the movie set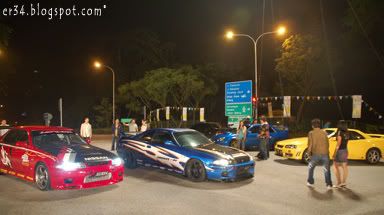 Pic 3: The villians' cars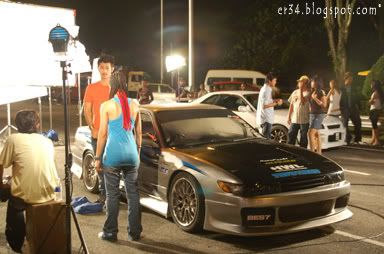 Pic 4: In one of the scene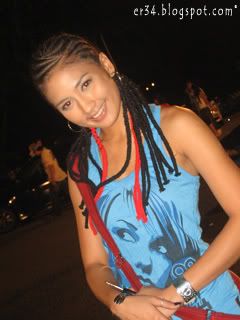 Pic 5: The star of the show, Fasha Sandha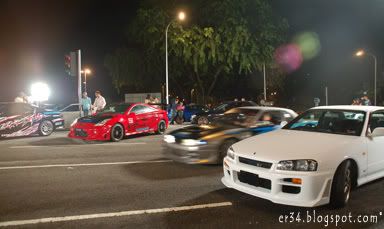 Pic 6: S13 arriving......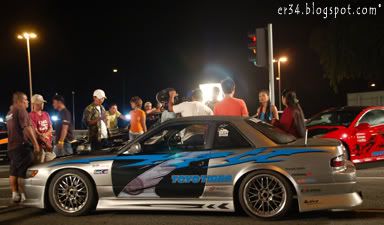 Pic 7: S13 of the lead actor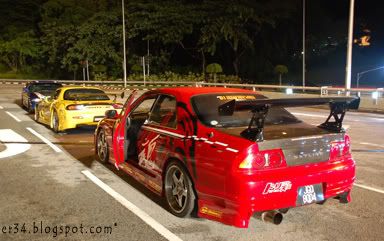 Pic 8: Villians' cars
Pic 9: The movie set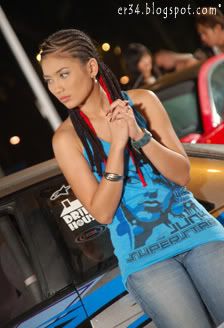 Pic 10: Fasha Sandha
Pic 11: Fasha Sandha and the S13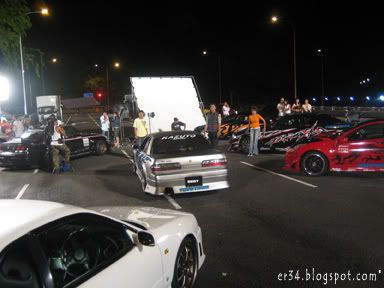 Pic 12: ER34 looking over the movie set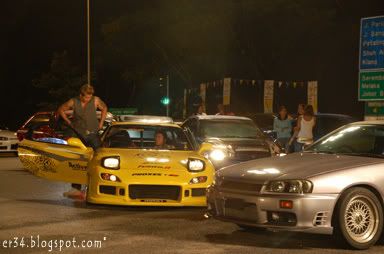 Pic 13: The villains of the movie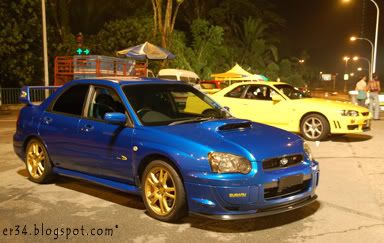 Pic 14: The regular DILYSI fellows (Corrupt & Sakakida)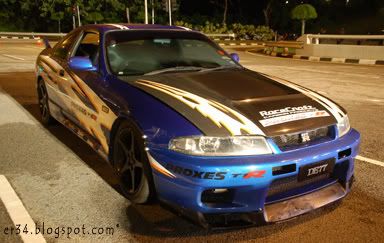 Pic 16: Baddies FD3S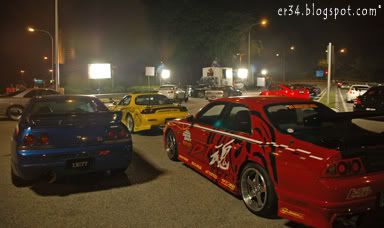 Pic 17: The villians' car from the rear