The ER34 comes from the factory with a 180km/h speed cut. Japanese cars are limited to 180km/h as a agreement between manufacturers and the government. Upon reaching 180km/h, fuel is cut to the engine; a drag when you see smaller capacity cars overtaking you while you're stuck at 180km/h.
Yes, I have had even 1,600cc cars keeping up to pace with me with the stupid speed cut on.
Thus, I got hold of the
GReddy
Speed Limiter Cut Controller to eliminate the speed cut. The device is wired into the ECU to rid of the factory speed limiter. It has no display whatsoever and is totally hidden from view.
I've not seen it selling here in Kuala Lumpur before (maybe I don't scout around much). I got mine from Japan and I liked it for it's pure simplicity; there's no cool looking display devices and such. Probably that's why it's not popular here. Many would prefer the flashy Apexi Rev Speed Meter. :P

Here is some pictures of the product.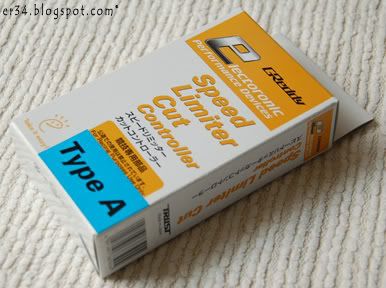 Pic 1: GReddy Speed Limiter Cut Controller (front box)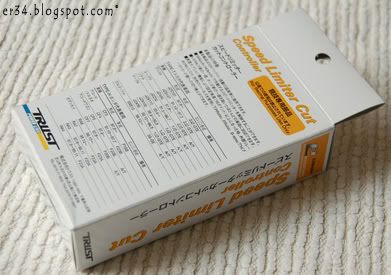 Pic 2: GReddy Speed Limiter Cut Controller (rear box)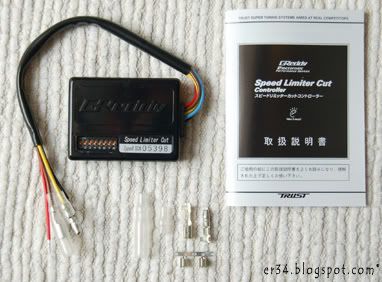 Pic 3: What's inside.....
Pic 4: Will connect to the ECU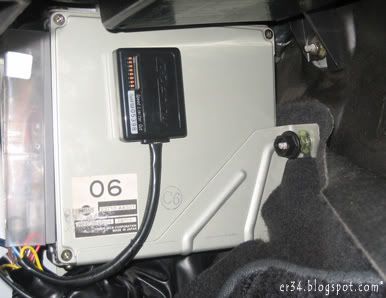 Pic 5: GReddy Speed Limiter Cut Controller mounted on the ECU