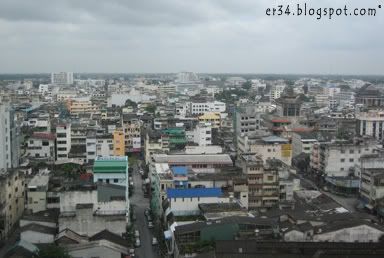 Pic 1: The Hatyai city view from my hotel room
Recently, I drove to Hatyai (หาดใหญ่), Thailand which is about 1,200 km to and fro from Kuala Lumpur. I took time off and had a 'lil bit of a rest and relax in the second biggest city in Thailand after Bangkok. Co-incidently at the time of my visit (14th - 16th Dec), it was during the birthday celebration of his Majesty King Bhumibol Adulyadej Rama IX. The Thai King is the world's longest serving monarch and had served 61 years on the throne.

Actually, the King celebrated his 80th birthday a week prior on 5th December 2008 and is celebrated amidst the nation worrying about his fragile health. The King has just recently undergone treatment in the hospital for inadequate blood flow to the brain.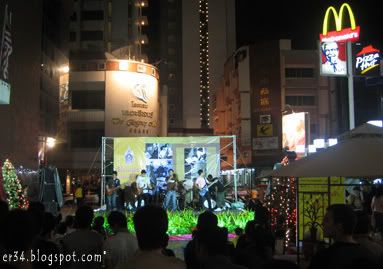 Pic 2: A concert in the city to celebrate the King's birthday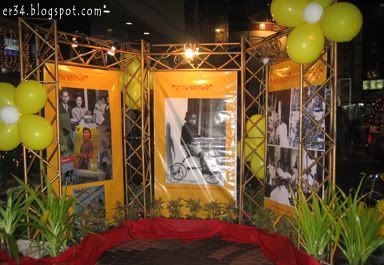 Pic 3: Some display stands on the King's birthday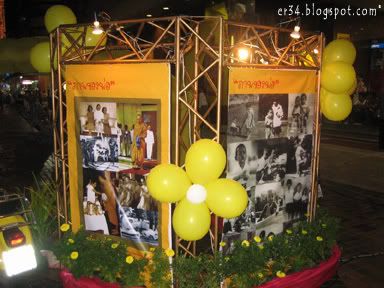 Pic 4: Some display stands on the King's birthday

Anyway, what about my trip in Hatyai?? Well, I did nothing much when I was there except to gobble up on the excellent local food and had small walks here and there in shopping malls. The food was of course excellent from beef noodles, fresh seafood, dim sum to fried chickens from street vendors.

I also drove to the Hat Yai Municipal Park located on Kanchanawanit Road approximately 6 kilometers from the city center on the Hat Yai-Songkhla Highway. Within the park, there is a statue of King Rama V that is enshrined at the foot of the hill near the aviary, a hill-top Brahman shrine and a jade statue of Guan-yin, the Chinese Goddess situated, at the southern foothill. I did my prayers and wished for a couple of blessings....... The roads at the hills within the park are indeed very touge like.
Oh btw, I did saw some interesting cars while I was there. Came across 2 quite extensively modded A31 Cefiros and also a Toyota TE72 thats modded to almost drift spec look alike.
Do check out some of the pics.......
Pic 5: Fried stuffs from street vendors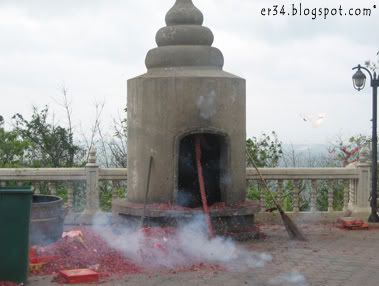 Pic 6: Setting off firecrackers at the 4-faced Buddha shrine
Pic 7: Narrow touge roads?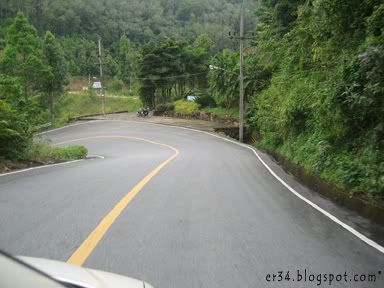 Pic 8: Hairpin turn!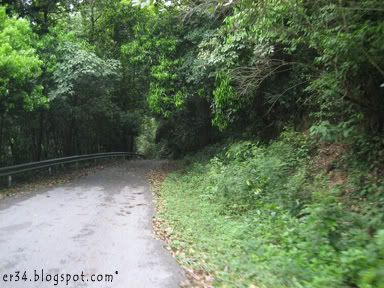 Pic 9: Touge!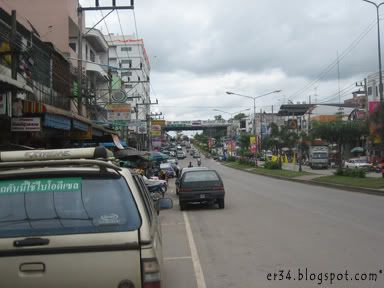 Pic 10: At the border town of Sadao...heading back to Malaysian soil